This auction has closed! Bids are no longer being accepted on this lot.
This is a traditional English auction.
Total units

3 embryos.
All bid amounts are per embryo.

Custom offer
Lot description

Spirit Red embryos from Belladonna VG-88-NL 2yr.
• She is a lovely R&W 2-Yr Old by Jordy-Red and grand dtr to All-Star Jotan Bella EX-92-DE EX-94-MS. Unique chance on her very first produced FEMALE embryos!!
• Belladonna became 2yr. old Champion at the Jongveedag Hoornaar 2012
• Jotan Bella is one of the best Jotan dtrs in Europe with an EXCELLENT 94 Mammary System!!
• Deep Swiss cow family!



Powered by Froala Editor

Located

Netherlands

Pedigree

Sire: FEMALE GEN NH SPIRIT-RED

Dam: Batouwe Jordy Belladonna VG-88-NL 2yr.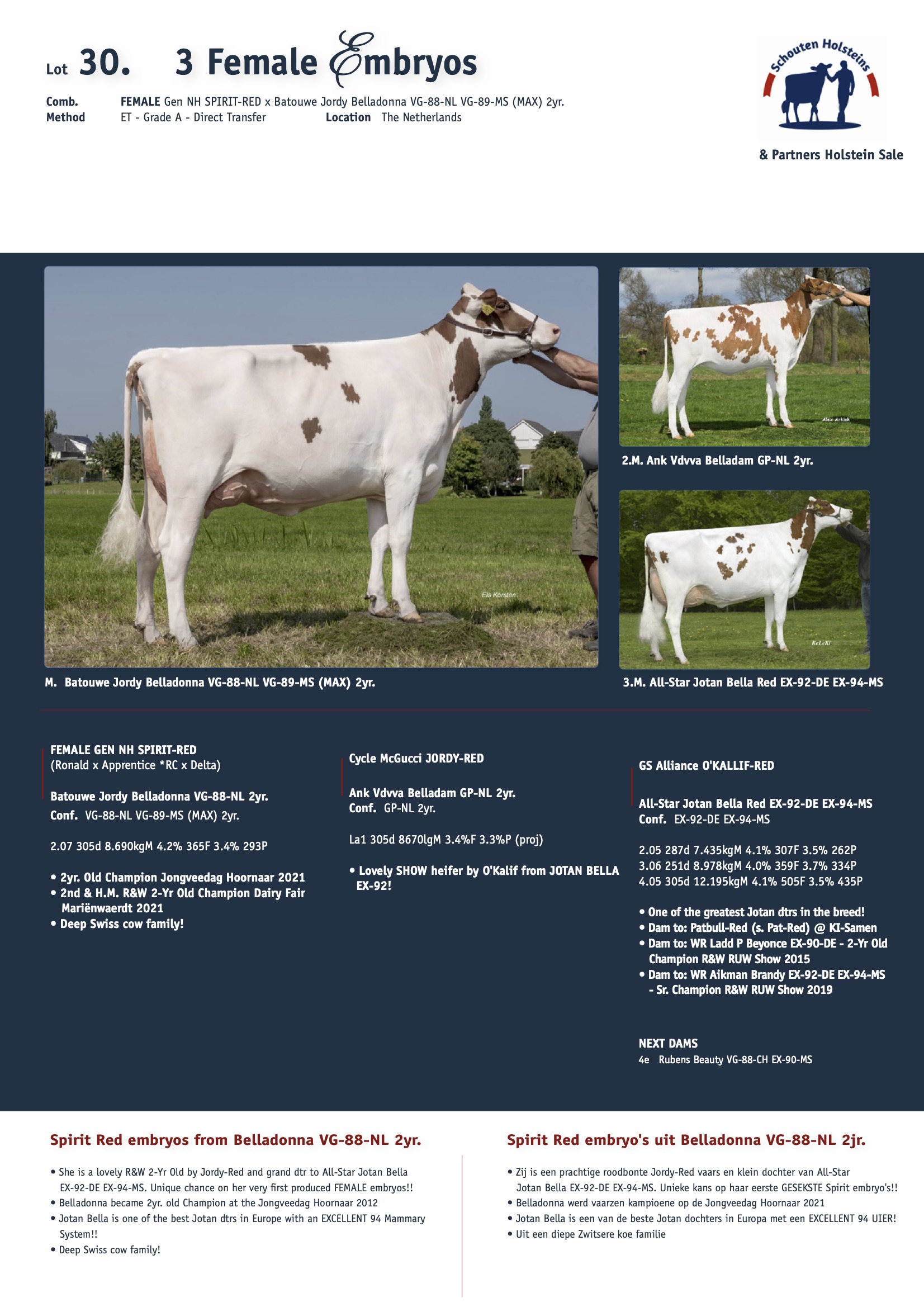 Powered by Froala Editor