This auction has closed! Bids are no longer being accepted on this lot.
This is a traditional English auction.
Total units

4 embryos.
All bid amounts are per embryo.

Custom offer
Lot description

JIF LITTLE MINNIE EX-96-CAN
• FEMALE Casino embryos from the VG-85 2yr. Casino grand daughter of BJ Remake Maggie EX-95-USA!
• 3rd dam won Sr. Champion & Grand Champion Wisconsin State Fair '10
• Same family as: Jif Little Minnie EX-96-CAN - All-Canadian & Grand Champion Royal Winter Fair '02 & '04



Powered by Froala Editor

Located

Netherlands

Pedigree

Sire: Elliots Regency CASINO

Dam: ARGH Tequila Minnie VG-85-NL 2yr.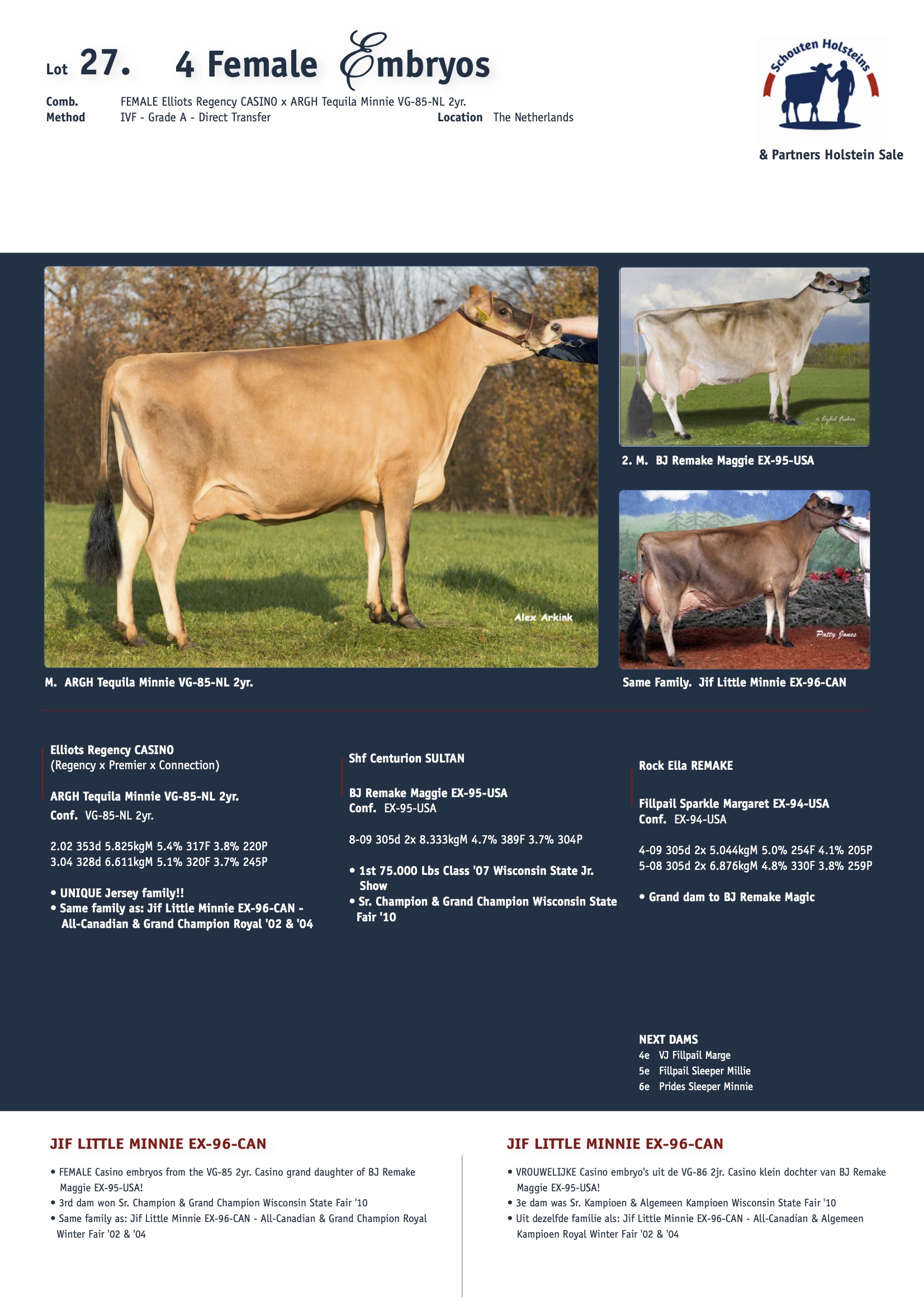 Powered by Froala Editor