This auction has closed! Bids are no longer being accepted on this lot.
This is a traditional English auction.
Total units

4 embryos.
All bid amounts are per embryo.

Custom offer
Lot description

Embryos from Europes former #1 PTAT Cow!
• Great transmitter with +2.93 PTAT / +7 Conformation (12/21) and former #1 PTAT Cow
• Dam was 2nd Jr. Winter Heifer Calf World Dairy Expo & Res. Jr. All-American Winter Calf '14
• Arianna was 1st Jr. 2-Yr. Old Madison & Royal & Unanimous All-American & Canadian Jr. 2-Yr. '12
• Full sister to Gdam: BVK Abrianna EX-92-USA was Grand Champion, Illinois Fairy & Champ. Shipshow '13



Powered by Froala Editor

Located

Netherlands

Pedigree

Sire: FEMALE MAS

Dam: HC Archrival Arianne VG-89-NL VG-91-MS 4yr.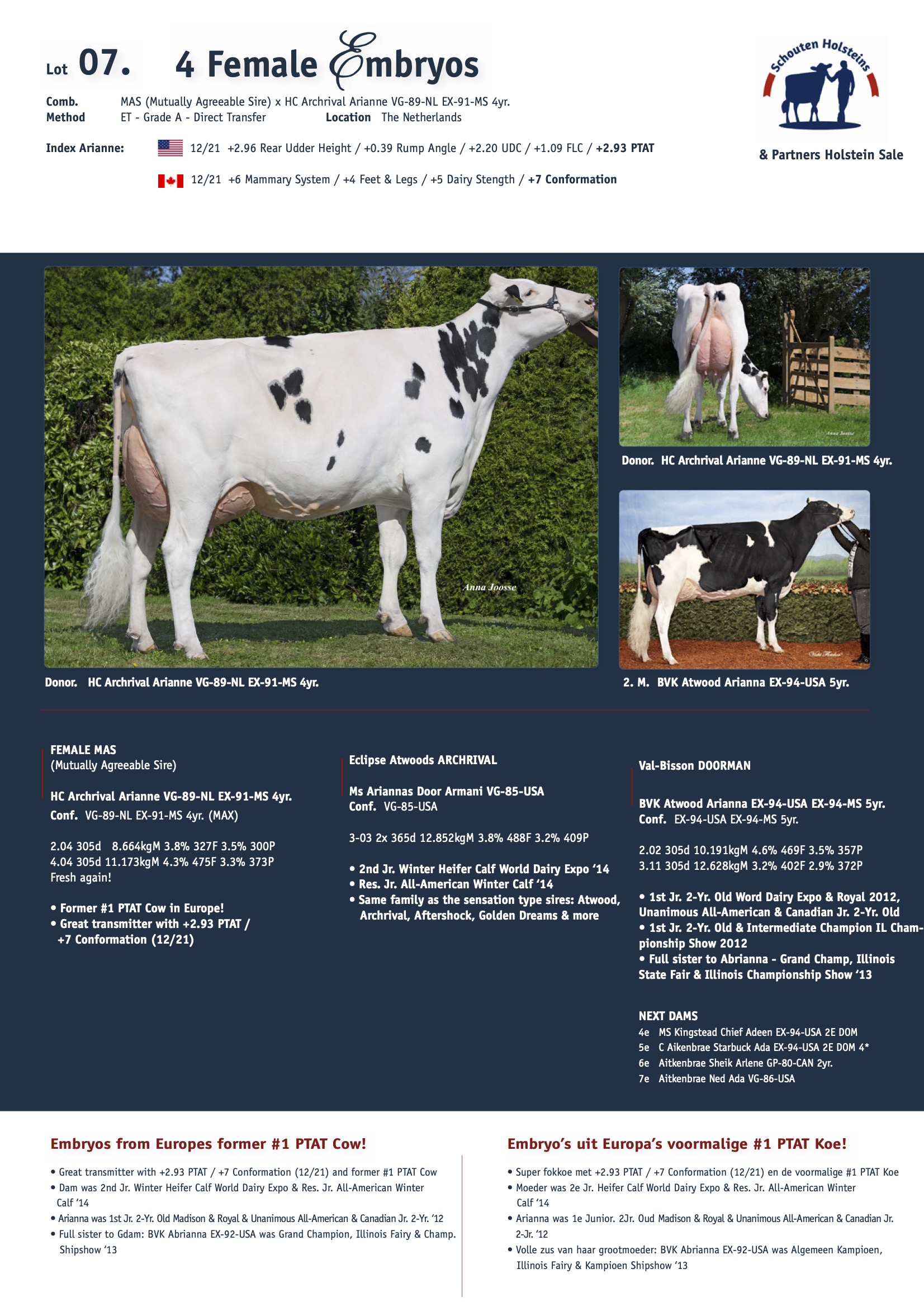 Powered by Froala Editor