This auction has closed! Bids are no longer being accepted on this lot.
This is a traditional English auction.
Lot description

NL 8789 9367 9 , born 27 February 2022, Batouwe Latenight HOPE P Red

NL 8789 9368 6 , born 16 March 2022, Batouwe Latenight HOPEFUL P Red



UNIQUE OFFERING, chance on a Latenight P Red calf!
• WOW! Choice out of two heifer calves from Latenight P Red (+3.16 PTAT / +10 Conf.) out from the Starmark Ad Hotstuff Red EX-94-USA family! • The very first Latenight P (not available in EU) heifers to sell in Europe!!
• Her granddam was the Star of the Breed 2016!
• SEVEN generations with EXCELLENT dams!



Powered by Froala Editor

Located

Netherlands

Pedigree

Sire: Avant-Garde-I LATENIGHT P-RED

Dam: MS Mamas Hot Mess Red VG-87-USA 2yr.
NL 8789 9367 9 , born 27 February 2022, Batouwe Latenight HOPE P Red
NL 8789 9368 6 , born 16 March 2022, Batouwe Latenight HOPEFUL P Red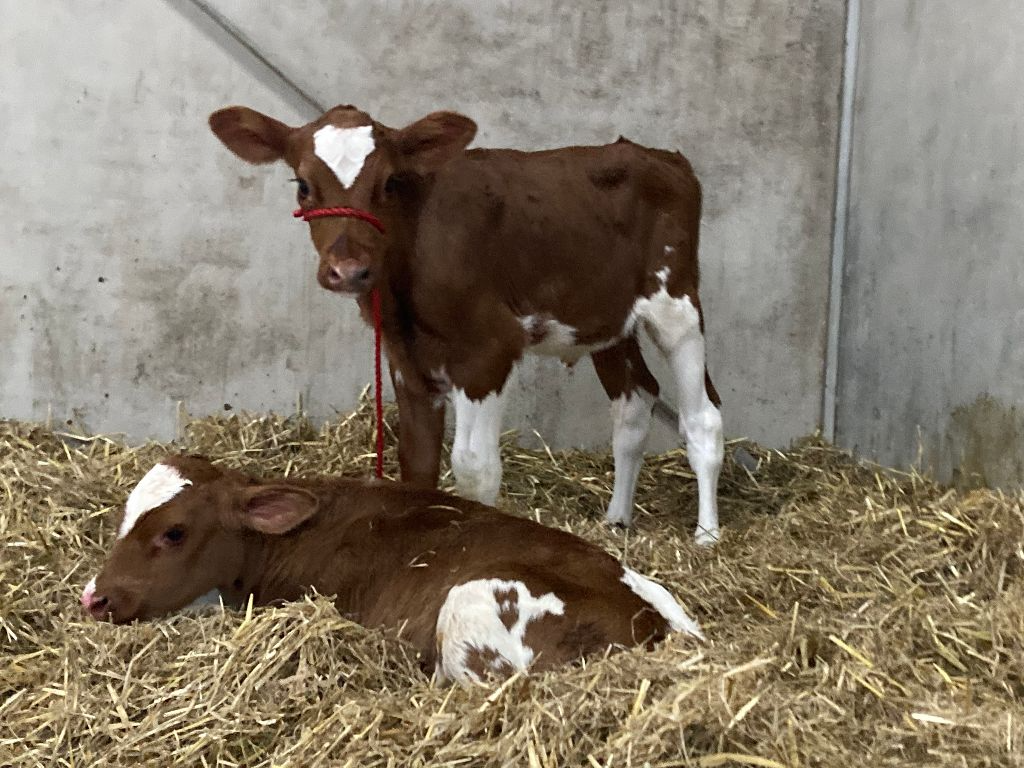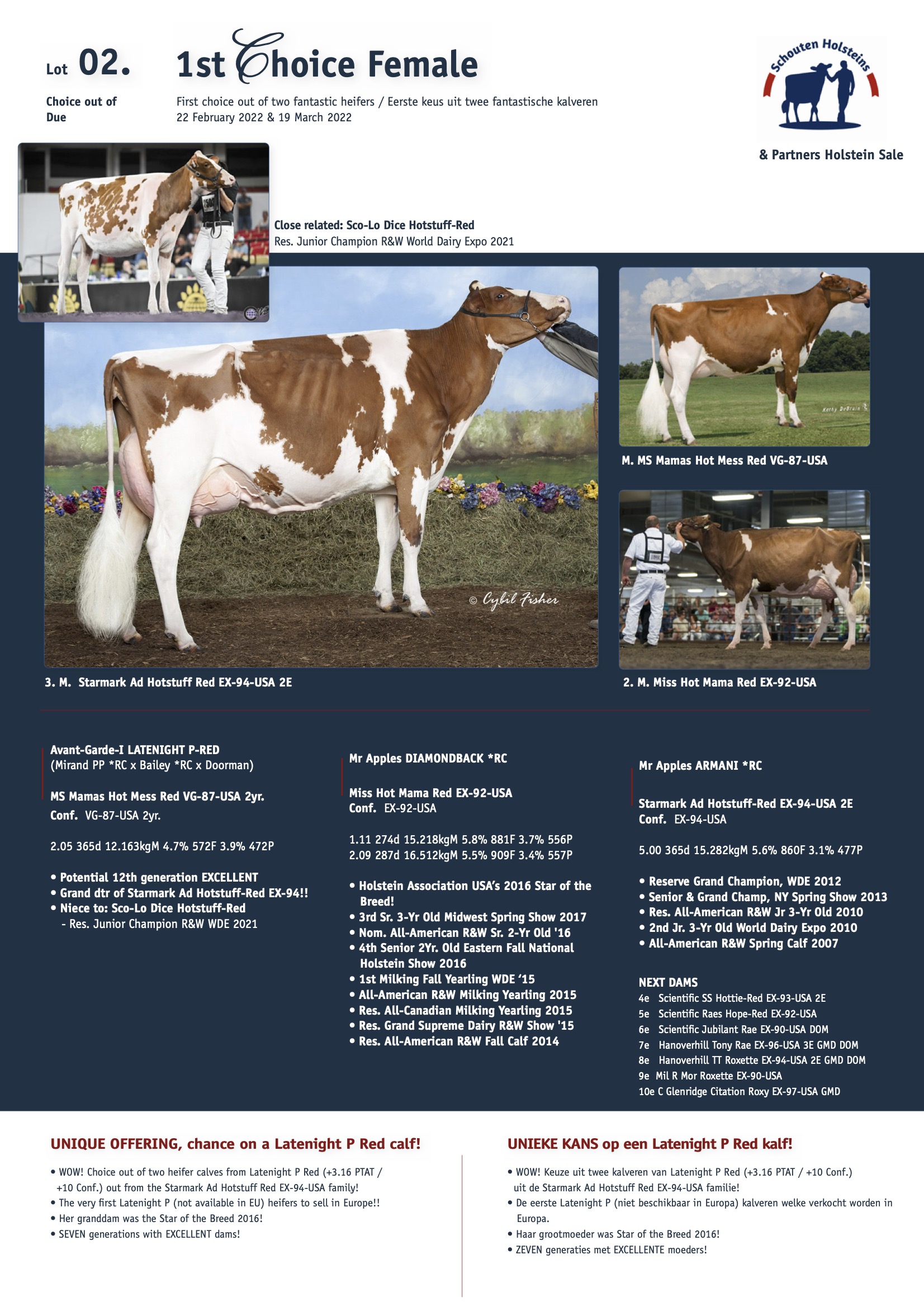 Powered by Froala Editor